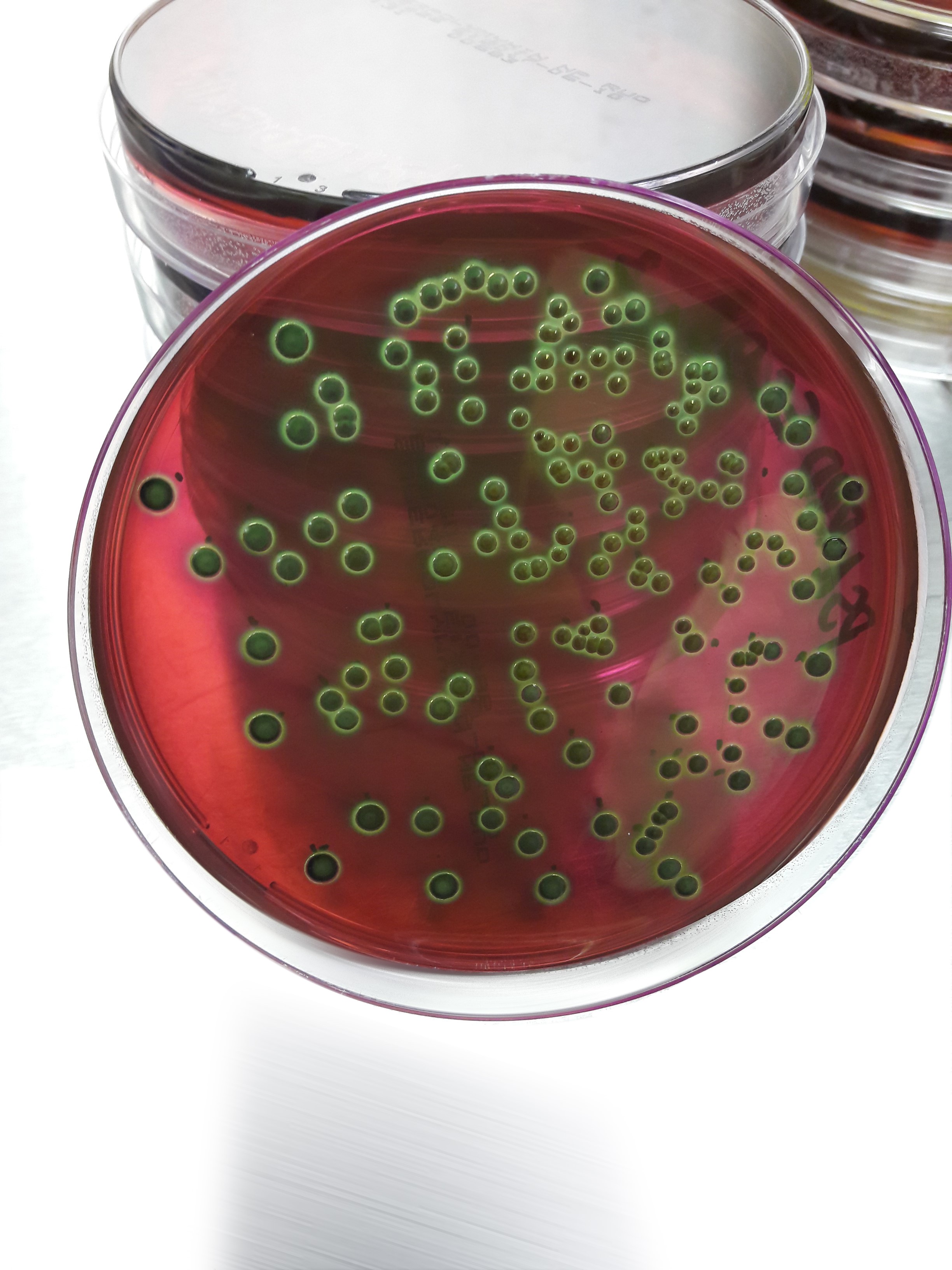 Market Segment: Polymyxin Resistance Tests, Bacteriology, Microbiology
Culture medium for the detection and isolation of Polymyxin-resistant bacteria strains
The SuperPolymyxin™ is a new selective culture medium for the early detection and isolation of Gram-negative bacteria with a reduced susceptibility to polymyxins. It was specially formulated to avoid swarming of Proteus spp. and to prevent contamination by Gram-positive bacteria and Fungi. The SuperPolymyxin will open new perspectives compared to the existing culture media containing high concentrations of colistin and which are known for screening intrinsic PR bacterial species (such as Serratia marcescens and Burkholderia cepacia) but are not adapted for screening isolates with acquired PR that may be of a low level.
Screening medium aimed to detect any Polymyxin-Resistant bacteria regardless of its resistance mechanism and of its level
Specially formulated to avoid swarming of Proteus spp. (naturally resistant) and to prevent contamination by Gram-positive bacteria and fungi
Critical in human medicine for detecting carriers and containing outbreaks due to resistant isolates
Useful in veterinary medicine for surveillance surveys
Easy to perform and highly sensitive
Catalogue Number(s)
Ref. 23005
Product Description: SUPERPOLYMYXIN
Number of Tests: TBD
Downloads
PRINCIPLE
This optimal screening medium is based on the eosin methylene blue (EMB) medium, which is selective for Gram negative bacteria. It contributes to a presumption of species identification by differentiating lactose fermenters (dark blue-brown colonies) from non fermenters (colorless or light lavender). Moreover, differentiation of lactose fermenters is possible with Escherichia coli colonies displaying a characteristic metallic green sheen and Enterobacter spp. and Klebsiella spp. with brown, dark-centered, and mucoid colonies.
The optimal colistin concentration detects all polymyxin-resistant strains.
Daptomycin is used as an inhibitor of Enterococcus and Staphylococcus strains. Amphotericin B is used as an antifungal molecule.
METHODOLOGY
Samples: Bacterial colonies, rectal swabs
Procedure: Direct streaking from rectal swab transport medium, preparation of a 0.5 McFarland suspension broth needed for colonies / Incubation 24-48h at 37°C / Aerobic conditions

PRODUCT SPECIFICATIONS
2.5 months shelf life in ready-to-use format
No need for a selective pre-enrichment medium
Incubation 24-48h
No equipment required
REAGENTS AND MATERIAL
SUPERPOLYMYXIN : 20 Agar plates sealed in plastic (2 bags each containing 10 plates) and protected from the light in cardboard packaging.
STABILITY AND STORAGE
The SUPERPOLYMYXIN agar plates are ready-to-use. When stored at 2-8°C, in their original packaging and protected from the light, they are stable up to the expiry date.
Agar plates from opened stacks of 10 plates can be used for 1 week when stored in a clean area at 2-8°C.
To avoid crystallization of the medium, do not place the agar plates in direct contact with the cooling surfaces of the storage enclosure.
To avoid the formation of condensation on the inside surface of the lid, it is recommended that the agar plate should not be subjected to large temperature variations.
PERFORMANCE
The performance evaluation of SUPERPOLYMYXIN agar medium was conducted in the Microbiologie Fondamentale et Pathogénicité laboratory of the Centre National de Recherche Scientifique (CNRS UMR5234) in Bordeaux, using bacterial cultures, clinical rectal specimens and rectal specimens supplemented with Enterobacterial isolates resistant to colistin.
The minimum inhibitory concentrations (MIC) were determined with the liquid micro-dilution reference method in Mueller-Hinton cation adjusted broth, as recommended by the Clinical Laboratory Standard Institute (CLSI) guide.
The MIC results were interpreted according to the benchmarks of the European Committee on Antimicrobial Susceptibility Testing (EUCAST).
Global Performance (based on strain analysis including all strains isolated from bacterial colonies and rectal swabs):
| Performance | Colonies | Rectal swabs | Global |
| --- | --- | --- | --- |
| Sensitivity | 95.2% | 100% | 95.7% |
| Specificity | 95.3% | 90.3% | 93.2% |
MATERIAL REQUIRED BUT NOT PROVIDED
Ancillary culture media, reagents and laboratory equipment as required
Incubator at 35°C +/- 1°C
Sampling equipment (swab, culture medium)
Isolation equipment (calibrated inoculation loop, etc)
Contaminated waste container