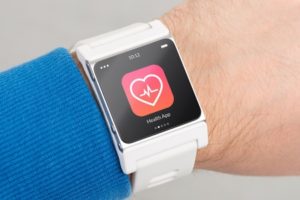 When the original Apple Watch was first released in 2015, the possibilities for it seemed endless. But in the beginning, the Apple Watch was, more or less, just a toy that people could play around with, much like they play around with their smartphones and other devices. That's all changing now, thanks to some big developments that have been made over the last few years.
The Apple Watch is now finding a purpose in the medical world, and it could lead to some pretty significant breakthroughs as far as medical care is concerned. The Apple Watch could even help save lives as we move forward.
At the end of November, the Food and Drug Administration decided to clear AliveCor's Kardiaband EKG reader and approve it as the very first medical device accessory for the Apple Watch. The Kardiaband has been used by Apple Watch wearers in Europe for a while now, but since it has received FDA approval in the U.S., the Kardiaband has transformed the Apple Watch into a real medical device almost overnight. The Kardiaband clicks into a slot located on the Apple Watch band and can continuously monitor a person's heart rate to detect an abnormal heart rhythm or atrial fibrillation.
This development is important because, according to Tech Crunch, studies have shown that the Kardiaband has a remarkably high success rate, about 97 percent, when it comes to detecting an abnormal heart rhythm. So those who are at risk for a heart attack or stroke could conceivably start using Kardiaband to pick up on signs of a medical problem. In the future, they might even be able to monitor their heart rhythm and have the results sent directly to their doctors to assess whether or not they might need medical care. It wasn't easy for AliveCor to get FDA approval for Kardiaband, but now that they have secured it, they have revolutionized what the Apple Watch can do for people.
EliTech Group is an international company that provides in vitro diagnostic equipment and reagents to laboratories.  Contact us today for information on how we can assist you!