The World Health Organization just published a terrifying new report, and it indicates that many people in many different parts of the world are likely receiving inadequate health care without even realizing it.
According to the study, about 10 percent of all the medical products in low and middle-income countries are either substandard or falsified, according to WHO, which means that people could potentially be taking medications or using medical products that aren't actually doing anything to help their health.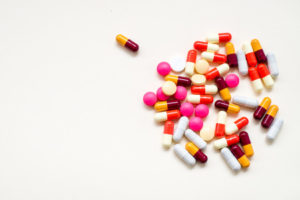 It's scary to think about the harm that might be done to those using these medications and products, and it's a wake-up call for the rest of the world.
In their report, WHO claims it has received approximately 1,500 reports of substandard or falsified medical products since 2013 in parts of Africa, the Americas, and even Europe. While many of these products have been either antibiotics or antimalarials, it extends beyond just those items.
There are all kinds of fake medications floating around out there in the world that are doing little to help the people taking them. Meanwhile, these people are using them to treat conditions as serious as cancer, and it is leading to unnecessary illnesses and even deaths.
As part of its report, WHO conducted a study that utilized about 100 published research papers related to medicine quality. It found that about 1 of every 10 medical products used in low and middle-income countries are problematic and not doing what it's supposed to. Part of this is because there are some people and companies purposely selling these products, but part of it is also because some companies don't have the equipment necessary to produce products that actually work.Additionally, WHO believes there isn't enough regulation taking place in certain parts of the world.
WHO is calling on governments in every part of the world to look into this problem and find a way to fix it. No one should fall ill or die because of substandard medical products.
It's on the governments to find ways to put practices in place to prevent companies from selling items that won't actually help people. It's a problem that can be solved, but it's going to take a lot of effort to do it.
EliTech Group is a worldwide manufacturer and we provide in vitro diagnostic solutions for laboratories. Contact us today to learn more about what it is that we do.